Have you seen the recreational courts at Pictona and wondered … how do you play those games? Well, we've got you covered! From Shuffleboard to Bocce Ball and Horseshoes to Croquet, come out to Pictona for Rec Games 101. Learn the basic rules and tactics for each of these fun games. By the end of the clinic, you'll understand scoring, equipment, strategy, and be well on your way to achieving the full Pictona experience. And, most important of all, you'll get a chance to play all four games and have a great time! Both members and non-members are welcome, and this class is completely FREE.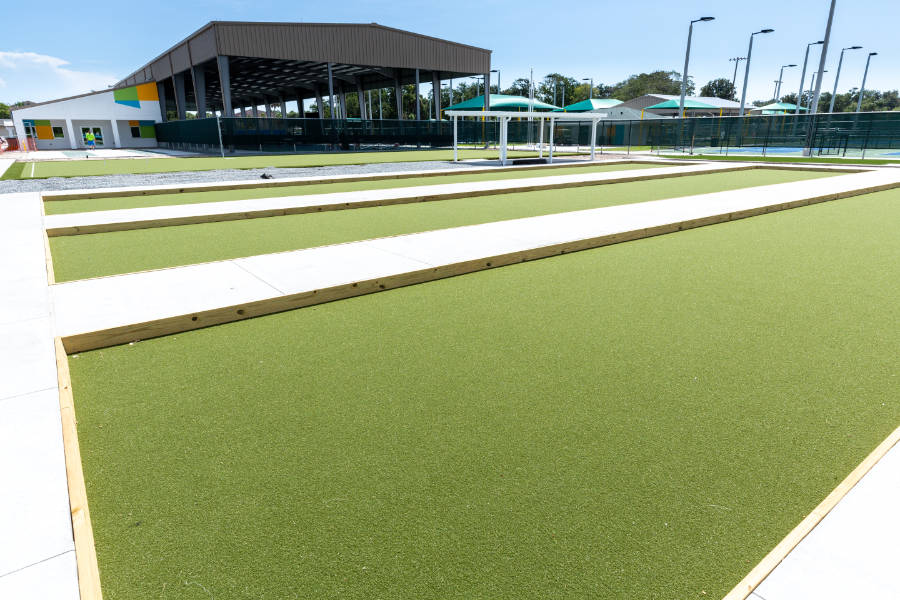 Our Rec Games 101 class is two full hours of hands-on instruction and play during which you will learn the basics of each game with our Senior Activity Center Director, Steve Croak, and our Rec Games Ambassadors. Under the instructor's guidance, you will learn how to toss ringers in Horseshoes and score wicket points in Croquet. You'll learn the art of shooting a Shuffleboard disc to knock your opponent out of scoring position, and you'll practice your smooth follow-through as you guide the Bocce Ball on its way to the pallino.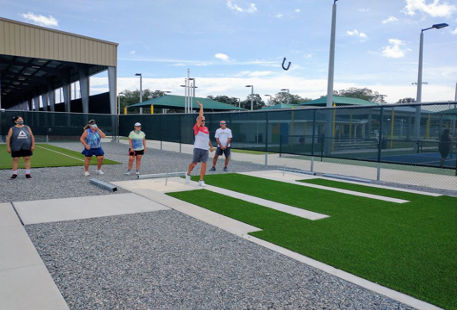 The culmination of the clinic will have you playing the game of your choice against your opponents for bragging rights, and after the two-hour session, you are invited to stay and play on the recreational courts at Pictona for as long as you like.
We offer Rec Games 101 by appointment for groups of 4 – 8 participants. Register by filling out the form below and providing a few dates / times that work well for your group. You will receive an email back from Pictona confirming your registration and date / time. We provide all the equipment for the class. Please wear athletic shoes and comfortable clothing and be ready to have fun!
Come out and join us to see why we often refer to Pictona as Pickleball and Beyond!