We're proud to share with you a success story. Opened in July 2020, Pictona (PICkleball + dayTONA) is already known internationally as one of the finest pickleball venues in the United States. The campus is a beautifully designed 49-court pickleball destination in Holly Hill, Florida. Eight of the courts are located in our AdventHealth covered courts area, and our championship court and 4 other covered courts are located in our new Metro Health Stadium, which seats up to 1500.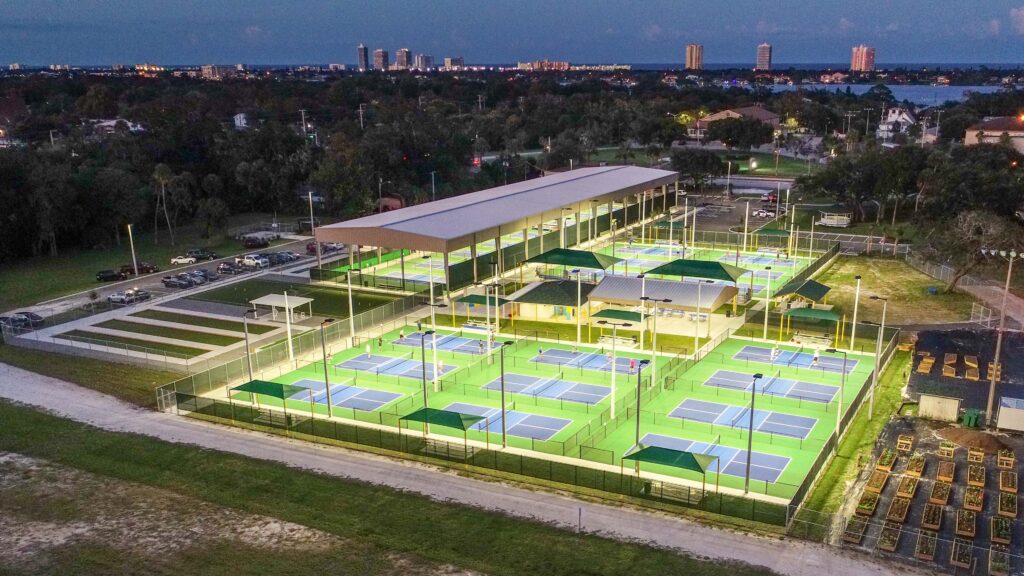 The $16 million campus is owned by the City of Holly Hill and is operated by the Pictona at Holly Hill Club, a 501(c)(3) corporation. This amazing public/private joint partnership was made possible by The City of Holly Hill, ECHO grants, private donations, sponsorships, and Rainer and Julie Martens bringing their vision to a reality here at Pictona.  
Pictona at Holly Hill has had more than 100,000 check-ins to date, nearly 1,000 members, major tournaments such as the USA Pickleball Diamond Amateur Championship bringing 1,200+ players, our own Humana Pictona Open with more than 1,200 players, and professional tournaments are scheduled for 2023. Monthly music and tournaments make this venture a big win for the local economy. It's estimated Pictona will bring $116 million to the local community in the next 4 years drawing from local, national, and even international destinations for pickleball, live events, education, and training.  
The Club supports itself through member dues, tournament and instructional fees, and sponsorships and donations. The City of Holly Hill pays the utilities.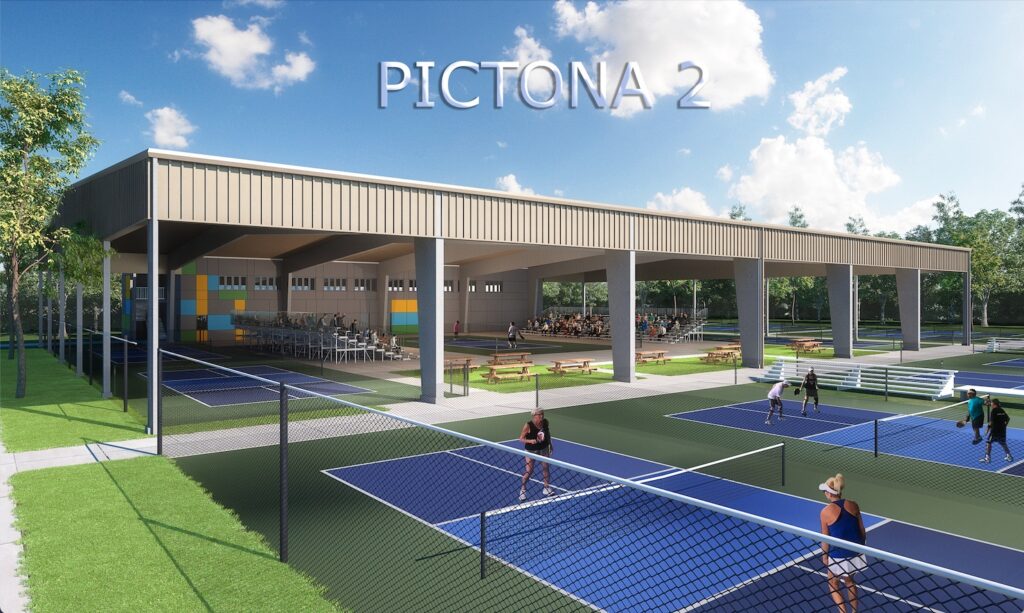 We invite you to promote your business by sponsoring one of our sponsorships:
New Opportunities - Check out our new Corporate Suite Sponsorship that includes a company employee night at Pictona!
Your sponsorship will increase your presence in the community and will help support our non-profit club. We want you to know that we not only provide a place to play pickleball for people of all ages and abilities, but we are also a community center providing health education, exercise classes, and event venues. Check out our impact on our community since July 2020.