It's the future of the game! Here is a message from Mary Burns, our Junior Program Director.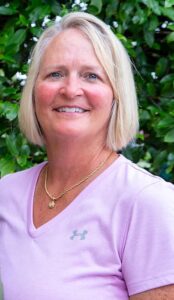 Hi, I'm Mary Burns, Director of the Pictona Youth Program. Our vision is to grow the sport of pickleball by introducing this fun game to the youth in our community. To Kick Start our Junior program we will be offering two junior days in Jan- uary: Saturday, Jan16th and Jan 30th from 1:00 PM - 2:00 PM.
Any youth ages 8-18 are invited to come join us for a time of instruction and modified game play. We will provide the equipment. This will be a free event, so pass along this information to anyone interested: kids, grandkids, neighbors, cousins, or home schoolers. You may register for these events by calling Pictona at 386-310-7067 or emailing sarahl@pictona.org.
How Can You Help? Funny you should ask. We need willing adult volunteers who have a heart (and the patience) for teaching children. This commitment would involve helping out once or twice a month. If interested, please contact Mary Burns at mkburns25@gmail.com or call Pictona 386-310-7067