What Ambassadors do? USAPA Ambassadors are volunteers who have pledged to promote the sport of pickleball and the USAPA in the local areas that they represent. They are individuals or couples who work with the communities, clubs, and other various recreational facilities to guide and help build pickleball programs for all to enjoy.
How I became a USAPA Ambassador for Port Orange. After a couple of years playing and falling in love with our people-caring sport, apparently my enthusiasm was noticed by Cathy Stansbury (then the USAPA ambassador for Daytona Beach) and she asked if I might be interested in getting a program started in Port Orange. Cathy referred me to Scott Nelson, our USAPA District Ambassador, to apply for the position. With guidance from Scott, my friend Ronnie Jackson (USAPA Ambassador for Daytona Beach Shores), and Port Orange Parks and Recreation investment in 3 indoor air-conditioned courts and 8 outdoor courts, our program began. Known as Port Orange Pickleball, with the motto "The Fun Begins Here." The venue includes open play, Intro and Skills and Drills, and an annual "Toys for Tots" charity tournament which has received compliments by local and visiting players from all over as a very friendly and inviting place to play.
Transition to USAPA Ambassador for Greater Daytona. In January, 2019, I expressed an interest to both Rainer Martens and Scott Nelson to change my ambassador geographic area to the Greater Daytona area to support the startup of Pickleball Daytona at Holly Hill as well as cover the areas in the Daytona Beach corridor who didn't have a current ambassador assigned. Both agreed with the provision that I find a replacement for Port Orange Pickleball. That mission was accomplished with Jim Pawela becoming the new ambassador and who has led the program to greater accomplishments in terms of players, programs, and an enhanced fun-filled, friendly atmosphere.
As an "ex officio" member of the Pictona at Holly Hill Club I've tried to support Pictona in its endeavor to become a "world class" pickleball venue, especially in this startup phase. My hope is that both USAPA and Pictona are on their way to establishing a symbiotic relationship beneficial to the values of both organizations. Additionally, we instigated some fun events such as the "Skills Enhancement Clinic" and our social gathering the "60s Hootenanny."
Lastly, I really embrace Rainer and Julie's vision: "It's more than a Game; It's a lifestyle." I look forward with anticipation to great things in the future of Pictona.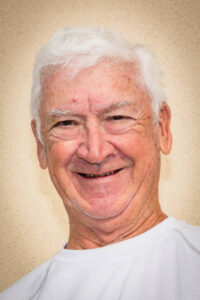 Harold Wheeler
Ambassador for Greater Daytona