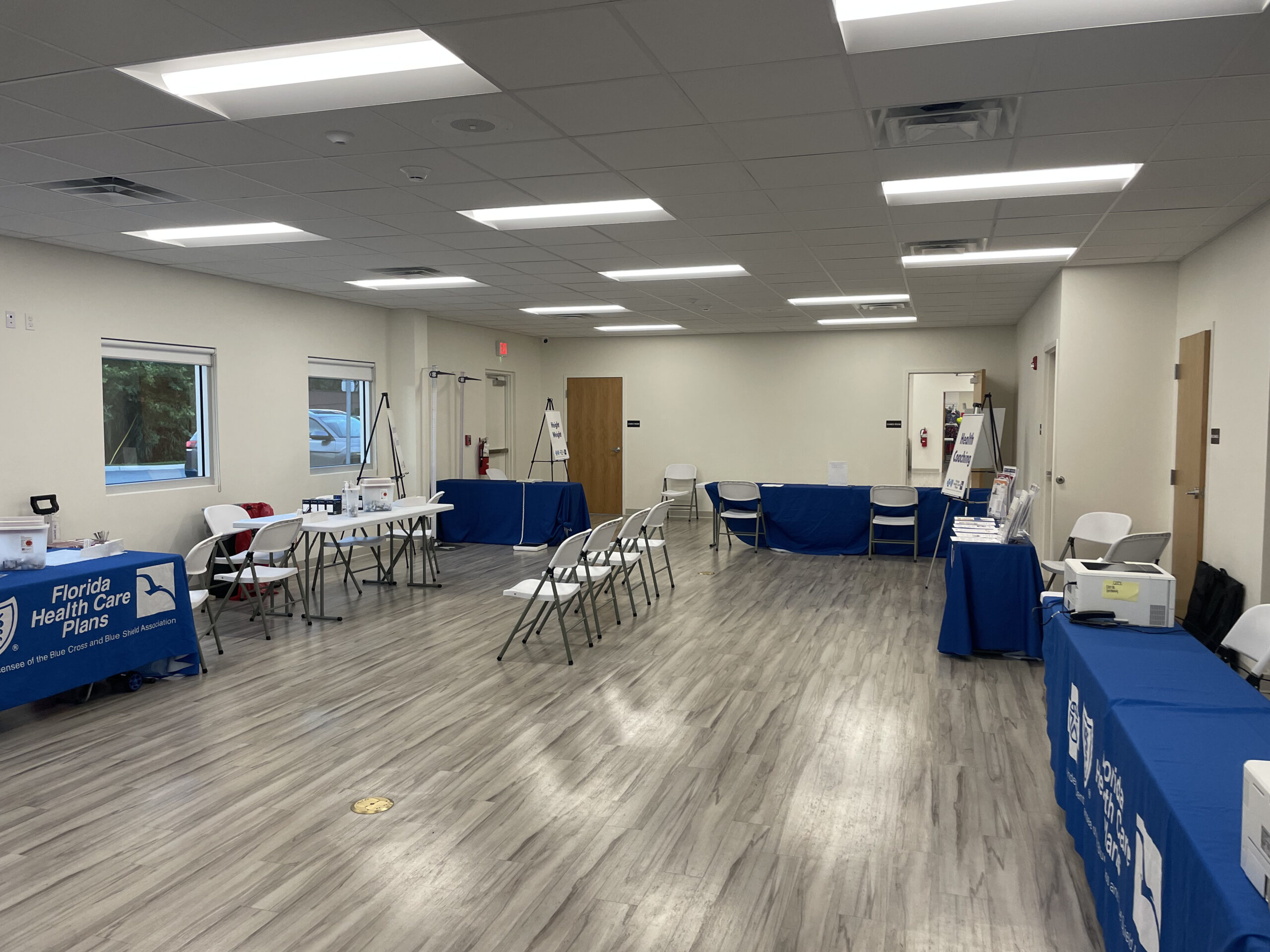 The Senior Activity Center (SAC) is dedicated to helping the senior citizens of Holly Hill and the surrounding areas improve their health through physical activity and better nutrition. In partnership with the City of Holly Hill and with generous sponsorship from Florida Health Care Plans, the SAC is open to the public and offers seniors exciting physical and educational opportunities that promote personal and community wellness, including:
Outside recreational games including Croquet, Bocce Ball, Shuffleboard, Horseshoes and Cornhole.
Exercise Classes that vary from dynamic movements through Yoga or Pilates to strength training, balance training and chair exercises.
Educational classes offered in partnership with our sponsor, Florida Health Care Plans.
Community Gardens, with opportunities to garden and learn about healthy eating.
The SAC opens at 8:00 am every day and features a wide range of activities throughout the week. Pictona membership is not required for participation in SAC activities, and all seniors are welcome! Guests under 18 must be accompanied by an adult. We invite you to come visit and explore the many exciting activities that are available.  Click here for detailed information on individual course offerings and club opportunities, and check out our activities calendar here.
To download a copy of our FHCP Senior Activity Center brochure, click here. 
For further information or inquiries, contact Steve Croak (SAC Director) at stevec@pictona.org or 386-238-9276.