With 24 courts, Pictona can accommodate all skill levels every day of the week!  If you're looking for a specific level of play, check out the weekly schedule and courts below.
Participation is open to members and non-members. Non-members will need to pay the $12 daily play rate.
Novice Play (Beginner - 3.0)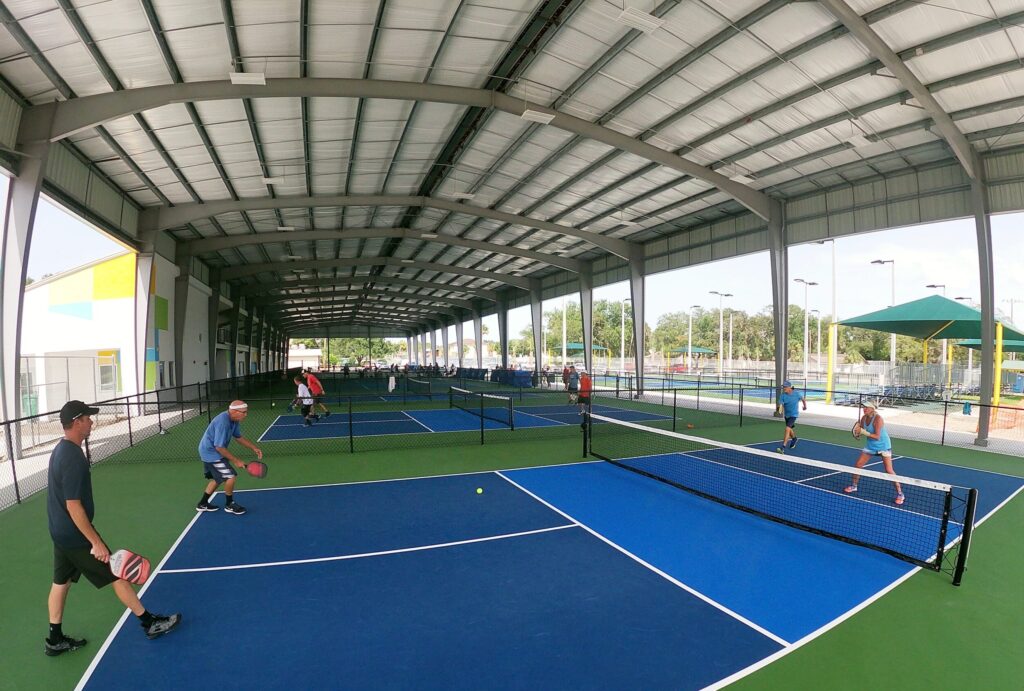 Monday 5 - 8pm, AdventHealth Covered Courts 1-5

Thursday 9 -11am AdventHealth Covered Courts 6, 7 & 8

At all times Uncovered Courts 9, 10 & 11 are designated for Novice Play

Sunday 9 - 10:30am Novice Round Robins on Uncovered Courts 9, 10, 11, 12, 13, 14, 21, 22, 23 & 24
Intermediate Play (3.0 - 3.5)
Wednesday 5 - 8pm, AdventHealth Covered Courts 1-5
At all times Uncovered Courts 12, 13, 14, 15, 16 & 17 are designated for Intermediate Play
Advance Play (4.0+)
Tuesday 5-8 pm & Sunday 1-4pm, AdventHealth Covered   Courts 1-5
At all times Uncovered Courts 18, 19 & 20 (4.0+) designated for Advance Play
Outside of the specific times on the covered courts you also have the option to join others at your skill level on the courts designated for your skill level.  Please visit the Court Usage page for a detailed court map showing skill assignments. 
If you would like to reserve a court for a foursome to have a competitive game see our Reserve A Court page on how to do so.
In addition, Pictona will offer opportunities for other forms of competitive play. 
These options include:
Ladder play where players challenge the players higher on the ladder to advance up the ladder. Visit the Ladder page for more details.
Leagues among members for various skill levels, ages, and gender.
Tournament play, visit the Tournament page to see the upcoming schedule.
Fun and competitive Scrambles for different skill levels and gender. 
These activities will be announced to members through this website and our newsletter, the Pictona Weekly.