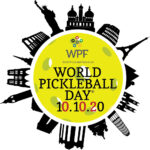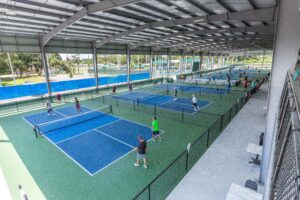 World Pickleball Day is sponsored by the World Pickleball Federation whose vision is to ignite global excitement about pickleball and promote the lifetime benefits of playing pickleball.
Come join us on 10.10.20 - World Pickleball Day - and celebrate this fun game we all love by participating in the first ever Pictona Pickleball Palooza!
The Palooza format will test participants on 8 different Pickleball skill stations set up on Pictona's AdventHealth Covered Courts. Participants will be placed into teams of eight. Teams will try to earn points at each station in order to be crowned Pictona's Pickleball Palooza Champions! All participants will receive a Pictona branded bag that includes a Pictona bag tag and a Pictona towel. 
Registration also includes a Meal Ticket where Pictona Pickleball Palooza participants will enjoy Pulled Pork Sliders (or Beyond Sliders for our vegetarians), Carolina Sauced Grilled Chicken Thighs, a selection of sides, dessert and fountain drink from The Kitchen! Friends and family who wish to join us can purchase a Palooza Meal Ticket for $10.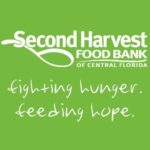 Help Pictona support the Second Harvest Food Bank by donating a canned good during our Pickleball Palooza. Second Harvest Food Bank is a private, nonprofit organization that collects, stores and distributes donated food to partner programs including locations right here in Holly Hill. Donate to our food drive and help Second Harvest create hope and nourish lives through a powerful hunger relief network. 
Pictona members may begin registration Friday September 18th. Registration will open to non-members beginning Friday September 25th.
Palooza spaces are limited so register today!
Registration Opens September 18th 
Pictona Members: $25
Non-Members: $35
Meal Ticket: $10
Bring a canned good and support our food drive for Second Harvest Food Bank!
Register online here at Pickleball Palooza or call the Pictona Welcome Desk at 386-310-7067