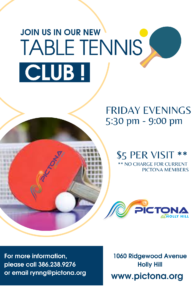 Check out our new Table Tennis Club on Friday nights!
Stop in, lob a few balls, and make new friends!
$5 fee for non-members.
Open to all skill levels, women and men, and we'll be playing both singles and doubles.
Adults 18 and over.
For more information call (386) 238.9276.