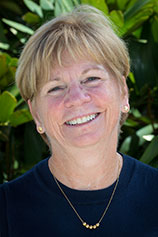 Mimi Cook, President

Mimi has been an active sports enthusiast from a very young age, competing and participating in swimming, tennis, running, cycling, golf, soccer, softball and now "it's pickleball all the way." As a stay-at-home mom and Navy wife, she volunteered in the schools, as an Ombudsman for the Navy, on tennis and golf boards, and coached youth soccer and baseball. She received her B.S degree in Business Communications from the University of Phoenix while working full time as an event planner for a CEO membership company, before moving from San Diego, CA to Ormond Beach in 2011.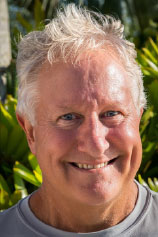 Chuck Mecklem, Treasurer

Chuck Mecklem spent 20 years as a local banker developing retail and commercial businesses, and thus has a rich understanding of the local community. Today he is a real estate entrepreneur developing and rehabilitating properties. During his younger years, Chuck excelled at men's flag football winning a national title and several state championships, resulting in his induction into the Flag Football Hall of Fame. For the past three+ years it's been pickleball that has flamed his passion.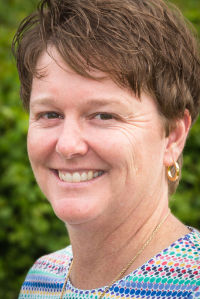 Connie Wilson, Communications Director

Sports have always played a starring role in Connie's life in work and play for as long as she can remember. As a public/media relations specialist and sports business veteran, Connie has worked with some of the world's top athletes, global business leaders and worldwide media. She has worked at LPGA HQ right here in Daytona Beach, at one of the leading sports management companies (Octagon) and launched her own company. Connie is a soccer, basketball, tennis player turned pickleball enthusiast who loves the sport, encourages everyone to give it a try and shares her passion for it with anyone who will listen.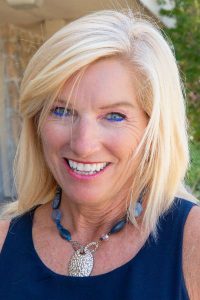 Bonnie Melville, Membership Director

Bonnie Melville recently retired from a 36-year career as a critical care RN and adult nurse practitioner, specializing in cardiology. Bonnie earned her bachelor's and master's degrees from St. Catherine's University in St. Paul, Minnesota. It was at a recent visit with a cardiology patient that Bonnie was first introduced to pickleball! Her patient was an octogenarian who had spent her life competing in various sports, and when this patient mentioned that pickleball was by far her favorite sport and that she recently competed and won a national event, Bonnie was more than intrigued. After some quick research, Bonnie purchased six pickleball paddles for her family's upcoming Thanksgiving gathering. Though her family was initially skeptical, they were soon "hooked," and their grown children jokingly referred to pickleball as their parents' "new addiction." In her younger years, Bonnie competed in tennis and racquetball as well as teaching group fitness classes and enjoying a multitude of outdoor sports, ranging from waterskiing, scuba diving, snowboarding, horseback riding and running. Bonnie looks forward to many years of pickleball in the future, as well as growing the sport and encouraging this very healthy "addiction."

Marti Stewart, Culinary Director

Marti, a life-long resident of Tampa, moved to Daytona Beach Shores three years ago, quickly falling in love with the strong sense of community and lifestyle. She has spent her entire professional career in the foodservice industry, starting in restaurant management and consulting. After starting her family, she progressed into foodservice distribution, first as a sales manager, then moving into food manufacturing as a regional manager which led to her current role as managing director of a foodservice group purchasing organization. Marti has always had a passion for running and living a healthy and balanced lifestyle, so when she discovered a new passion called pickleball, it naturally became an integral part of that lifestyle balance.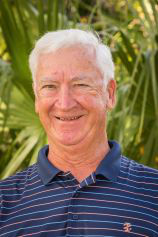 Harold Wheeler, USAPA Daytona Ambassador and ex officio member

Harold's expansive career included being a manager of employee relations for General Electric and later as manager of corporate real estate for United Technologies. Before the pickleball bug bit him after retirement in 2014 he earned credentials as an alcohol and substance abuse counselor. Being dedicated to helping better the community in which he lives, Harold became the USAPA Ambassador for Port Orange, helping that community develop an 8-court facility with a vibrant player program. As of December 2018 he earned the Professional Pickleball Registry Coach certification and in January 2019 Harold became the USAPA Ambassador for the Greater Daytona area and thus will be working closely with Pickleball Daytona at Holly Hill.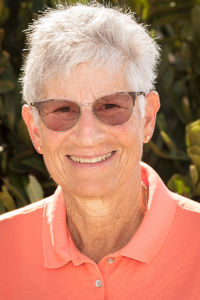 Julie S. Martens, Ex Officio Member

From childhood to now Julie has loved sports and physical activity. In addition to majoring in physical education at Purdue University, she was fortunate to represent the university on the women's basketball, tennis, softball, and field hockey teams. (Yes, in the pre-Title 9 years you could play lots of different sports without concentrating on just one.) She went on to complete a master's degree at the University of Washington and a PhD at the University of Illinois in sport psychology. After finishing her formal education, Julie joined Human Kinetics, now the world's largest publisher of physical activity resources and worked there for 37 years, serving in a variety of positions before ending her career as Executive Vice President overseeing the company's operations. She never lost her enthusiasm for competition, and progressed from playing tennis, to squash, to racquetball, and finally…to her all-time favorite sport of pickleball which she and her husband Rainer enjoy playing regularly…and together!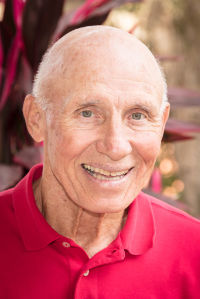 Rainer Martens, Ex Officio Member

Sports have always been a major part of Rainer's life. Baseball was his passion as a youth. In high school and college he played football, baseball, and wrestled. He earned a master's degree in exercise physiology from the University of Montana in 1965 and a PhD in sport psychology from the University of Illinois in 1968. Employed by the University of Illinois, Rainer rose quickly to the rank of full professor publishing over 100 research papers and 17 books. He developed the American Sport Education Program that has delivered training to over 2 million coaches. He founded Human Kinetics, the world's premiere publisher of physical activity resources. Softball became his passion as a senior and he played for and coached the Florida Legends, the team winning 107 national championships. He was inducted into the National Senior Softball Hall of Fame in 2009. His wife, Julie began playing pickleball in 2011 and after watching how much fun she was having, Rainer began playing in 2015. The couple now have a serious positive addiction to the sport and enjoy playing with their similarly addicted friends.