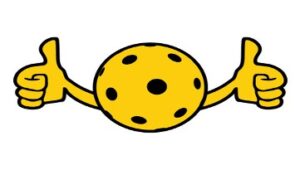 FRIDAY APRIL 30th - SUNDAY MAY 2nd
If the pickleball bug has bitten you recently and you are working on mastering your skills, then Pictona's Rookie Rally is a tournament just for you. It is your opportunity to play others of like skill and age in a fun round robin format. Team up with your partner to play men's, women's, and mixed doubles at the 2.5 and 3.0 skill level.
Dates: April 30 and May 1-2, 2021
Location: Pictona at Holly Hill, Florida
Divisions: Men, Women, Mixed
Age categories: <50, 50+, 60+, and 70+
Skill levels: 2.5 and 3.0
Format: 5-team round robin with playoff when multiple brackets
Women play Friday April 30, Mixed play May 1, and men play May 2
Tournament fee: Non-members $40, members $30.
Register at PickleballTournaments.com