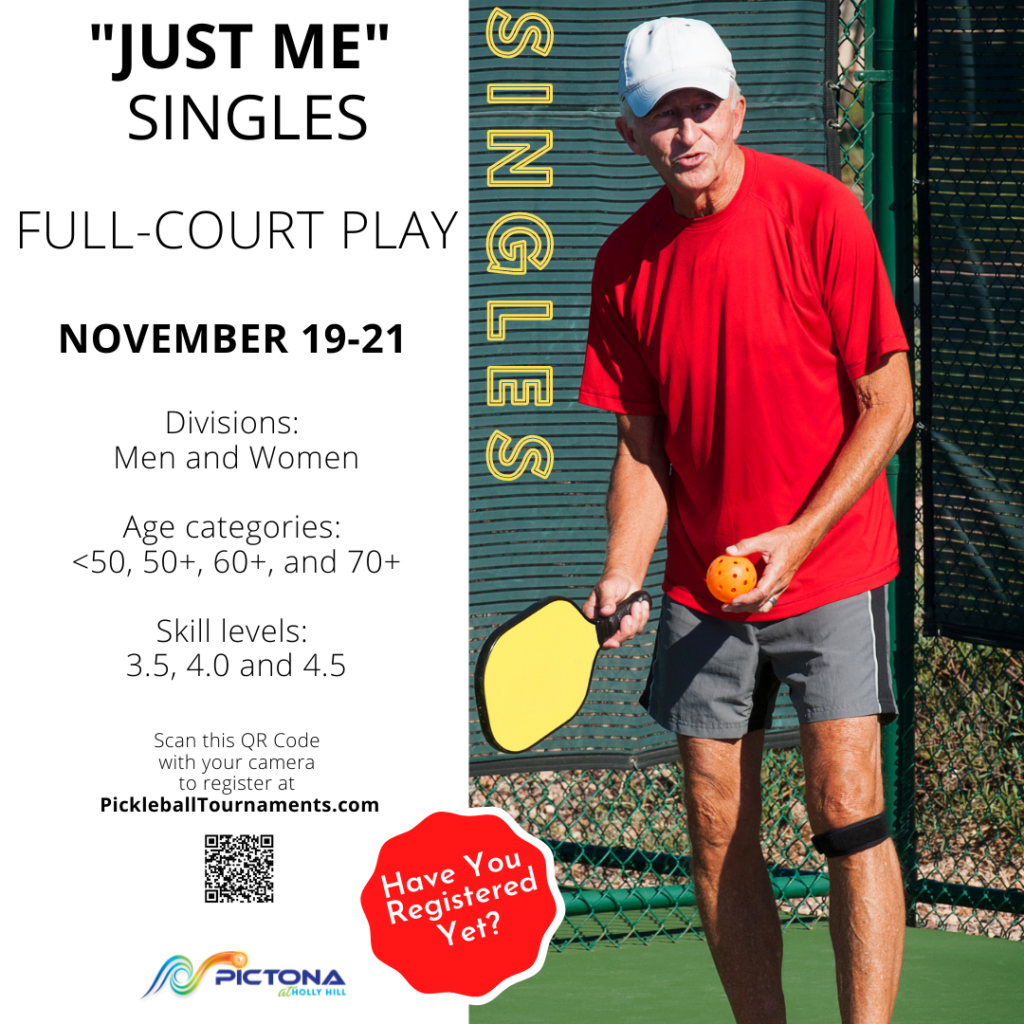 Yes, it is just you playing in the "Just Me" Fall Singles tournament at Pictona. We're expanding the event to three days with four age groups. We'll be on the outside courts unless it rains and then we'll move to the covered courts. Come enjoy the amenities of Pictona and the challenges of playing full-court singles. If full court is a little too much for you, see our "Just Me" Skinny Singles tournament to be held Nov. 5-7, 2021.  
Dates: Nov. 19-21, 2021
Location: Pictona at Holly Hill, Florida
Divisions: Men and Women
Age categories: <50, 50+, 60+, and 70+
Skill levels: 3.5, 4.0, and 4.5
Format: 5-player round robin with playoff when multiple brackets
Match Play: 2 games out of 3 to 11, win by 2
Women play Friday and Saturday, Nov. 19-20 and men play Saturday and Sunday Nov. 20-21.
Tournament fee: $50
Register at PickleballTournaments.com.