Playing Smart
Tactical Pickleball with Coach Mo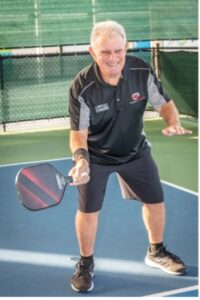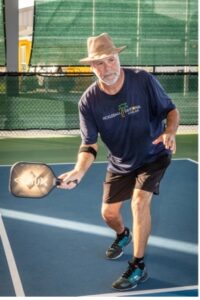 Master Coach Mo (Richard Movsessian) brings his 30 years of pickleball coaching experience to Pictona
 Date and Time     Friday, May 7, 9am to 12pm
Location              Pictona courts 7 and 8
Purpose You are improving your technical skills in pickleball. Now learn to apply those skills by playing smarter, by employing good tactical skills. In this three-hour clinic Coach Mo and Mike Pascale will help you improve your total game by reviewing the fundamental tactics of pickleball followed by more advanced tactics.
Agenda First you'll drill to reduce unforced errors and improve your shot selection. You'll learn to play percentage pickleball – not only where to place the ball in various situations but where to position yourself in anticipation of the next shot. As you practice these tactics, Coach Mo and Mike Pascale will critique your play. Join these superior instructors to enrich your pickleball game.
Prerequisites Play at the 3.5 or above level
Fee $85, which includes a $10 voucher for lunch at the Kitchen. And as a bonus, you'll also receive Coach Mo's latest book and a copy of his DVD which contains much of the information presented at the clinic.
Registration Click here to register or sign up at the Welcome Desk.