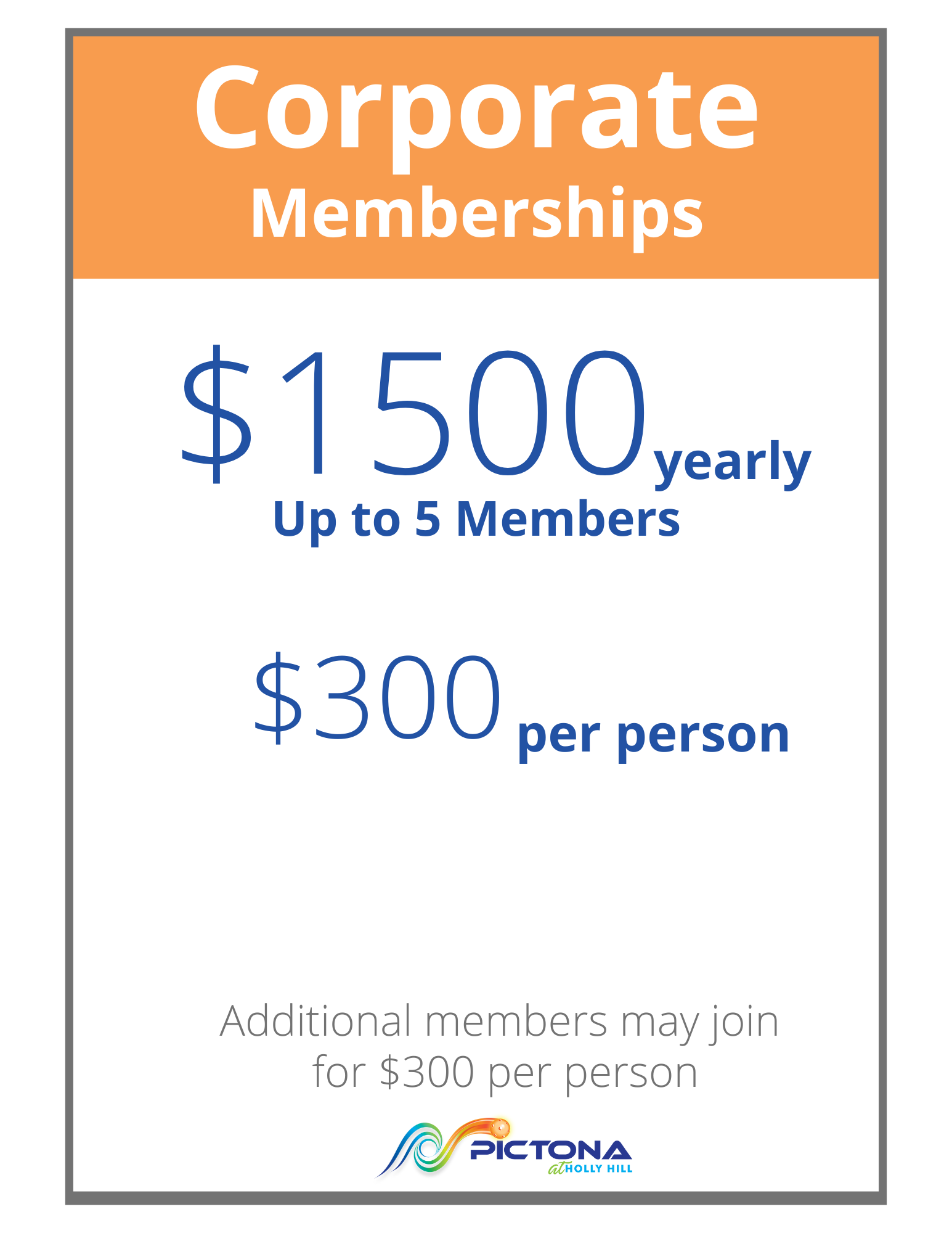 Time to put some pickleball into the busy work day with the Pictona Corporate Membership!
The Corporate Membership Plan allows for up to 5 members of your organization to join Pictona at an annual cost of $1500. Additional members over the five initial participants may join as well for an annual cost of $300 per person.
With a Pictona Corporate Membership players can:
· Play on any of the 49 courts at Pictona
· Participate in Pictona-run pickleball events at no charge
· Pay member rates for lessons and clinics
· Meet new people and business contacts, get some exercise, experience team building and have a great time doing so!
Don't know how to play pickleball yet? No problem, Pictona offers free PB101 classes that will teach you the popular game of Pickleball!
(The initial cost is $1500 total for up to 5 members. Additional members over the initial 5 are available at $300 per member.)
If all 5 memberships are not needed at the time of purchase, the unassigned memberships can be activated throughout the year. They will, however, still need to be renewed at the original purchase date.