You came to PB101 or have been playing with friends and the Pickleball bug has bitten you hard! After playing for a short period of time you are ready for a little bit more instruction.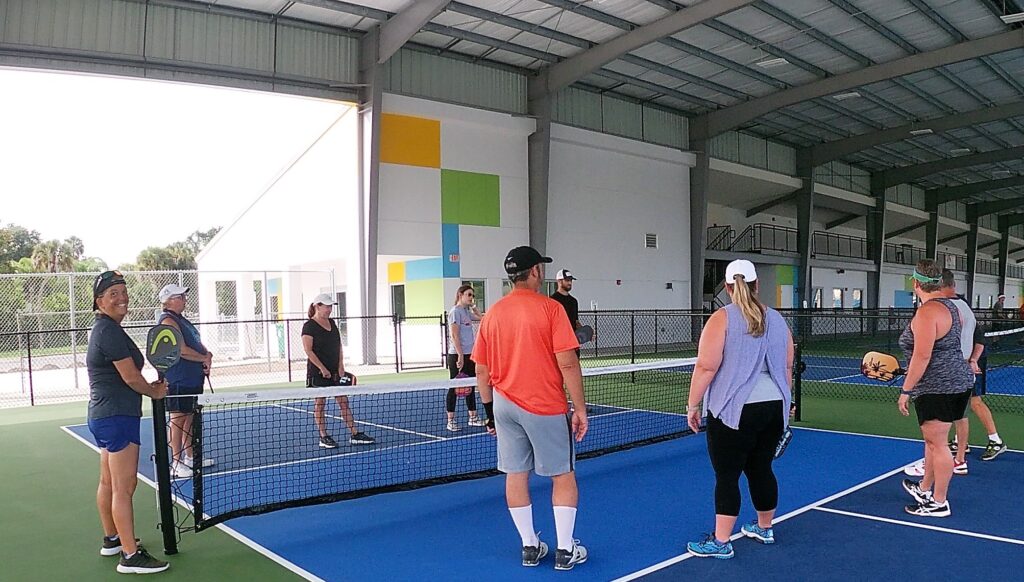 Our PB102 class is 60 minutes of instruction during which time you will learn basic drills to improve paddle skills. Students will play while reviewing scoring, positioning, serve and return of serve. Classes are limited to 4- 8 participants to maximize your opportunity to learn game strategy and participate in skill instruction. 
The class is open to both members and non-members. Participants must pre-register using either the member online reservation app or by calling the Pictona Welcome Desk at 386-310-7067. Check the Events Calendar or contact the Welcome Desk for dates and times  The cost of the class is $25 and is paid at the time of registration. Participants will receive a $5 coupon to be used at The Kitchen.