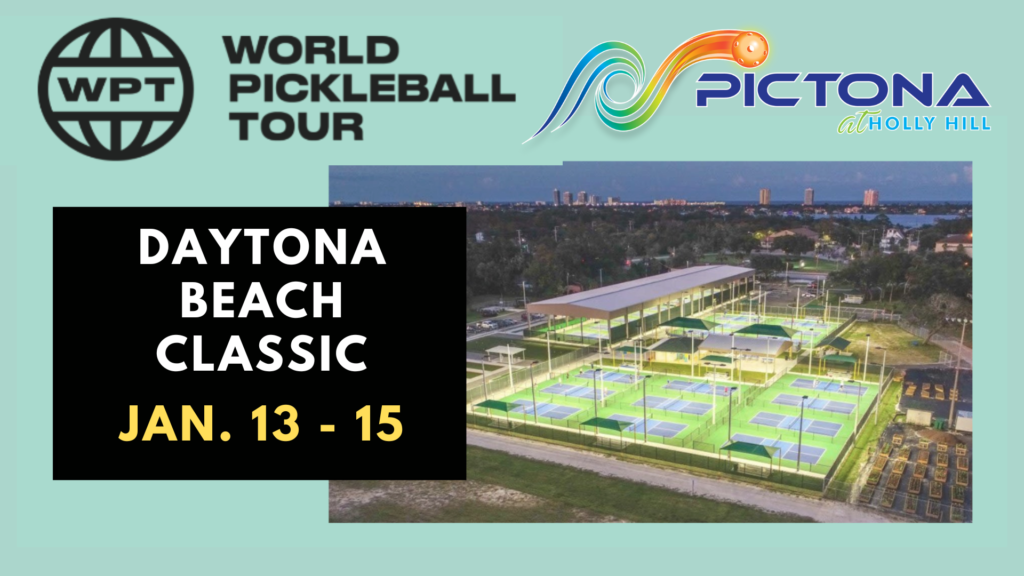 Pictona is hosting the World Pickleball Tour just after the first of the year! Kick off the new year with this awesome pickleball tournament. January 13-15, 2023.   Cash prizes for amateur players!
Minimum Age of Player: 12
Final Registration Deadline: 01/06/23
Tournament Sanctioning: Not Sanctioned
Registration - $70.00
Late Registration - $80.00 - late registration event prices may apply
Pictona at Holy Hill Club Discount - $10.00
Registration includes: Free WPT Swag Bag & T-Shirt (Unisex) if registered by: 01/06/23
Special Note: If you enter an event without a partner, no fee will be assessed at that time. Once a partner is specified, the fee will be due.
Register HERE.