This is a WEEKEND course - Each class is two hours long.
You came to PB101 or have been playing with friends and the Pickleball bug has bitten you hard! After playing for a short period of time you are ready for a little bit more instruction.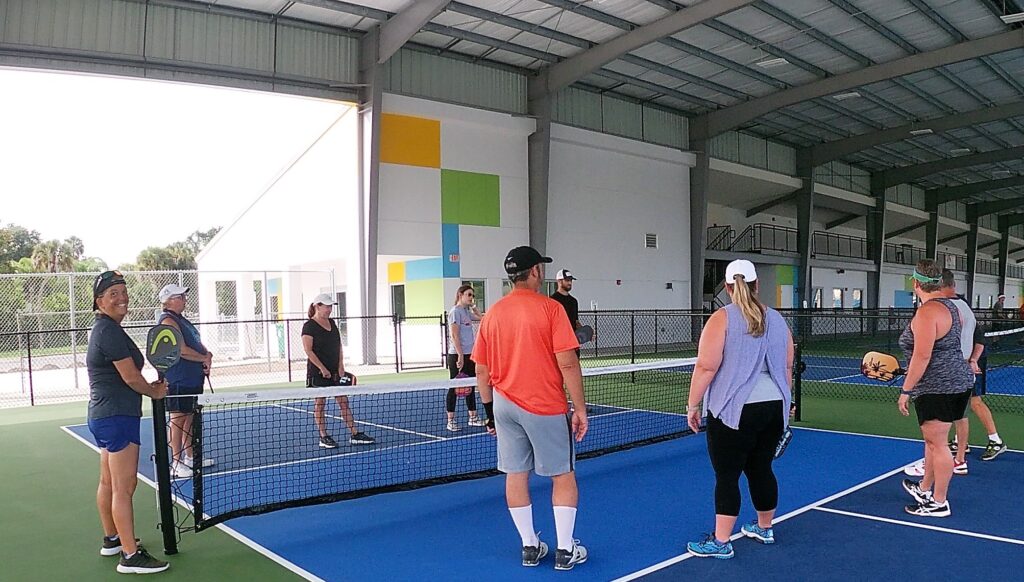 This PB102 course includes (2) two-hour classes.  Each will focus on the skills and in game strategies needed for the beginner level pickleball player to improve. Classes are limited to 3- 8 participants to maximize your opportunity to learn game strategy and participate in skill instruction.
Each class will offer sequential learning. This will allow you, upon the successful completion of a course, to progress to our PB201 course. Below are the topics that will be covered.
Class 1 - Play time to get more comfortable with ready position, balance, footwork, scoring, player positioning, and dink practice.  Ready position, track ball with paddle, the long dink serve progression, serve high and deep.
Class 2 - Ground strokes forehand and backhand, keep ball in play, follow your shots to the NVZ.  Volley Blocks, partner communication
The course is open to both members and non-members. Participants must pre-register using either the member online reservation app or by calling the Pictona Welcome Desk at 386-310-7067. Check the Events Calendar or contact the Welcome Desk for dates and times  The cost of the class is $100 and is paid at the time of registration.