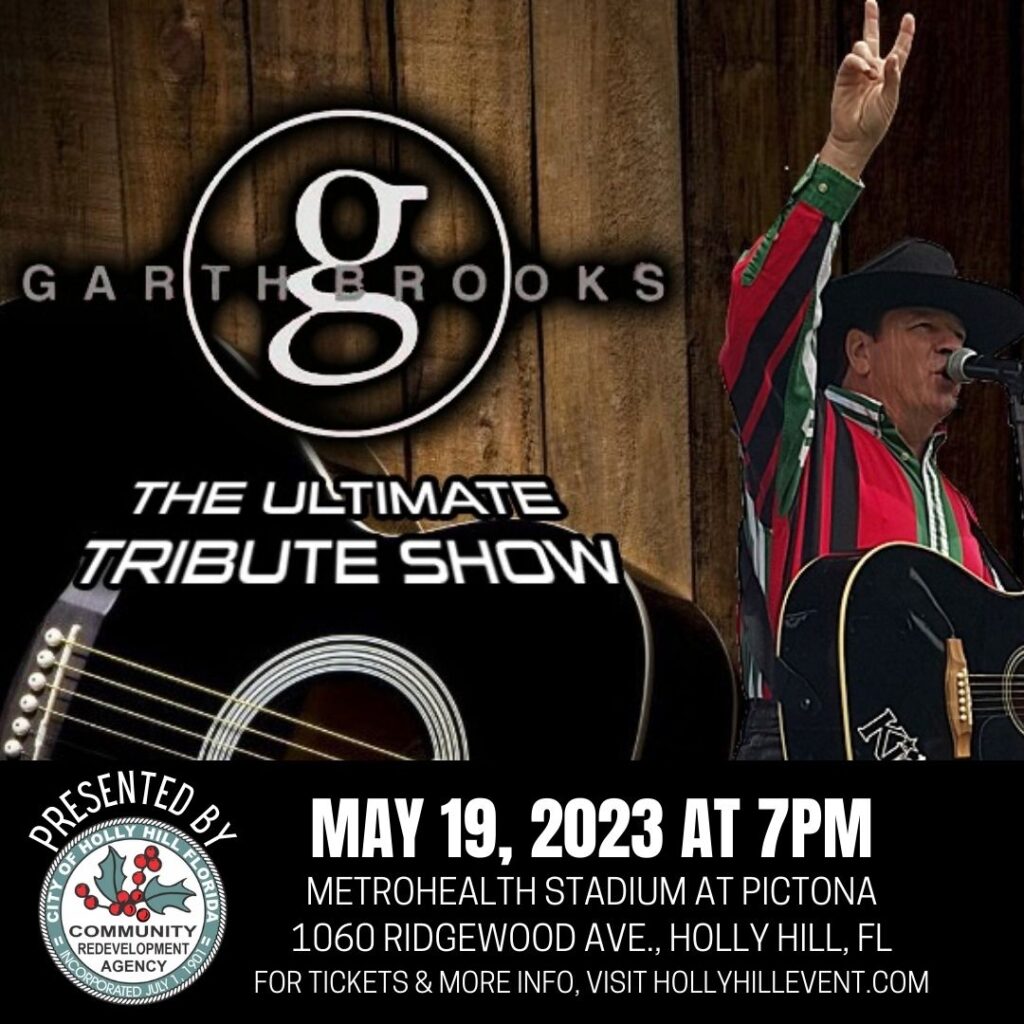 Garth Brooks Tribute
MetroHealth Stadium at Pictona May 19
The Holly Hill Community Redevelopment Agency presents Kip Sweeny as Garth Brooks in
The Ultimate Garth Brooks tribute show, performing at 7 p.m., Friday, May 19.
Tickets will be available for purchase beginning at 10 a.m. on Friday, March 17 online at www.hollyhillevents.org.
Prices start at $8 plus applicable surcharges. Box seats start at $60 and include 4 chairs.
Experience the energy of a Garth concert with Kip Sweeny performing as the one and only Garth Brooks!
Enjoy hits like "Two Pina Coladas", "Friends In Low Places", and "Ain't Goin Down Til the Sun Comes Up".
Parking is available on site for $5.00.
The Metro Health Stadium at Pictona is located at 1060 Ridgewood Avenue in Holly Hill, Florida.
For additional information, visit www.hollyhillevents.org or call 386-492- 3227.