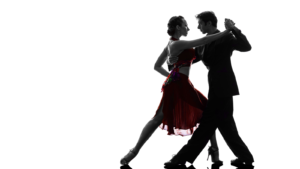 The purpose of dance classes at Pictona is to teach solid fundamentals in an enjoyable atmosphere while participating in meaningful exercise. It is not the number of steps you know, but rather how well you know them … and how much fun you're having! Ballroom Dancing, or "Partner Dancing," will feature the "Big Six" dances: the Waltz, Foxtrot, Tango, Rumba, Cha Cha, and the East Coast Swing. Each month will feature one of these dances as the "Dance of the Month," and all four classes that month will be dedicated to that specific dance.
Join experienced instructor, Marta Pascale, Saturdays in January from 4 - 5 pm (beginning January 9) to learn the Waltz, the mother of all ballroom dances! Registration is strongly encouraged, as class sizes will be limited.
Find out more information here or contact Rynn Goldstein for further details (rynng@pictona.org ; 386-238-9276).