Pictona Two is phase 2 of the Hollyland Park development. Its purpose is to further enhance Pictona as a major pickleball tournament site and training center for all things pickleball. Pictona 2 has added 25 courts, the Metro Health Stadium for championship play, and a training center. The stadium also provides a place for local performances with seating for 1200 to 1500 people. The Metro Health Stadium and 4 additional courts give Pictona a total of 13 covered courts. We broke ground in October of 2021 and Pictona 2 opened with great fanfare just one year later, in November 2022.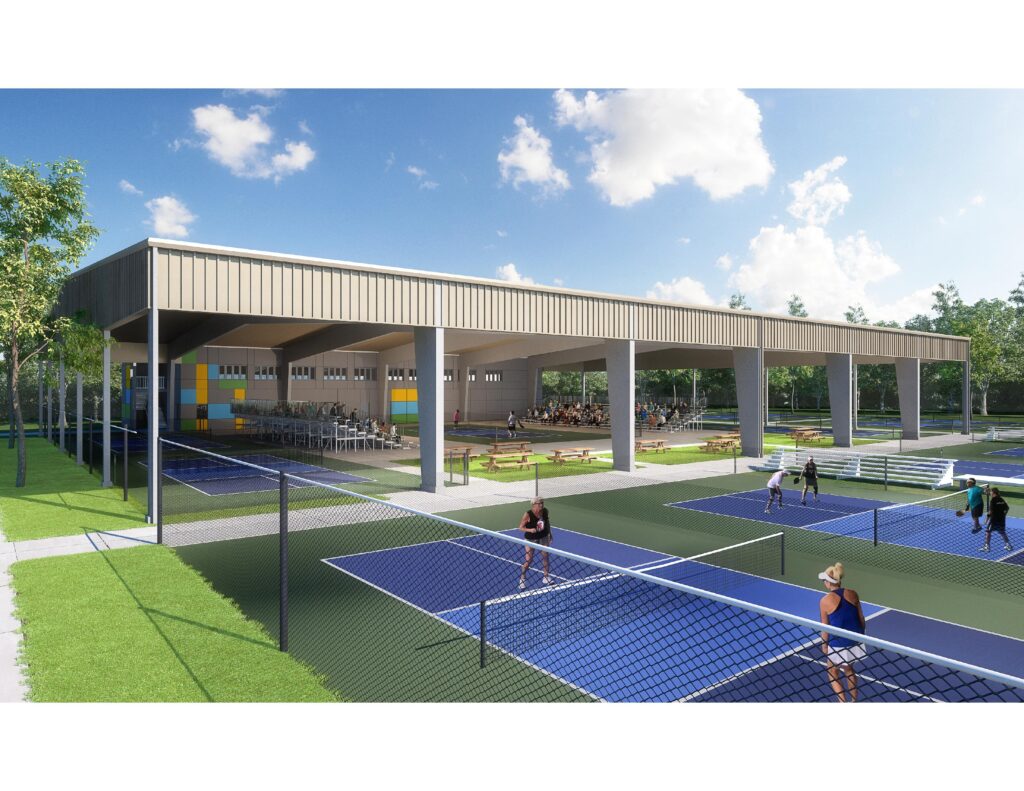 Tournaments                                                                                                                                                                                                                                                                                          The Humana Pictona Open (formerly the Fall Vintage Tournament) is our premiere pickleball tournament. With 49 courts we accommodated just over 1000 players for this exciting competition.   In addition, we will host smaller tournaments monthly (300 to 1000 players) without using all of our courts, permitting our members to continue to play as well.
Metro Health Stadium                                                                                                                                                                                                                                                                        The Metro Health Stadium features our championship court with wider and deeper out of bounds areas. Thirty court-side boxes, each seating 4 people, are included. The 8 sections of bleachers are 10 rows high with double plank footboards and middle aisle staircases. On the north end of the championship court is the two-story Pictona Training Center in which several "skyboxes" are located for premium viewing. The stadium also has space to create a stage for a variety of performances.
Pictona Training Center                                                                                                                                                                                                                                                                   The Training Center contains first-floor offices, restrooms, storage, and a classroom. The second floor provides more offices, a meeting room, several skyboxes, and facilities for video streaming and announcing. From the Pictona Training Center we will offer the following activities:  
Instructional programs for players of all skill levels.
Implement our Junior program.
Offer 3- to 5-day camps for visitors.
An interscholastic program among the high schools in Volusia County.
Instruction for physical educators and recreation leaders to deliver our First Steps youth curriculum.
Training for pickleball instructors.
Training for referees.
Training for administrators of pickleball programs, both nationally and internationally.