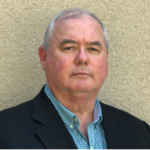 Dan Boyle, President
Dan is Isma's spouse. As such, he has tagged along to pickleball tournaments since 2004. He began playing more frequently after moving to Daytona Beach. Dan's early career was as a sales engineer, Peace Corps Volunteer in Colombia, consulting engineer and office manager, and he held several management positions with General Electric. He later studied economics and law and became a licensed attorney in California. He has decades of global experience in energy, technology and finance and has worked and lived throughout the world. Dan has led companies and management units across a variety of industries and operating environments, ranging from large company business units to start-ups and turnarounds. He served as a Senior Strategic Planning Advisor and Consultant to Saudi Aramco from 2013 to 2018. Previously, Dan founded and managed two separate consulting firms, was a VP and Client Relationship Manager with Bank of America, a Director of Business Development for Asia Pacific with General Dynamics. He holds a Bachelor's in Mechanical Engineering Administration, a Master's in economics, a J.D., and an LL.M. He has served in volunteer roles throughout his career, speaks Spanish fluently, and has published several articles on political economy, financial regulation, and energy topics.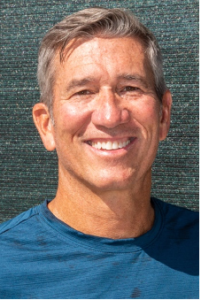 Andy Melville, Vice President
Andy Melville has a degree in Business Administration from the University of Central Florida and completed his MBA at Georgia State University in downtown Atlanta. Andy's career took their family all over the US, working for Polaroid, Disney, Department 56 and most recently Big Rock Sports, where Andy served as President. For the past 30 years, Andy has held executive level leadership positions in all facets of operating a business from sales, to operations to IT strategy. Athletics, along with a true appreciation for the lessons learned through competition, have been a core part of Andy's life and that has been passed on by Bonnie and Andy to their 3 children. When we were all introduced to pickleball by Bonnie, we were hooked!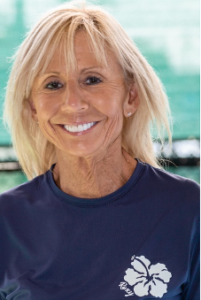 Cris Higgins, Secretary
Cris recently retired from Siemens as a Human Resources executive and business partner leading a team of over 50 HR professionals, servicing 20,000 employees across the US, Canada and Mexico. As a trusted advisor to senior management, her responsibilities included mergers and acquisitions, divestitures, restructuring, contract negotiations, labor and employee relations, succession planning, talent management and people development. After retiring, Cris relocated from Atlanta, GA to Daytona Beach Shores. She is an avid runner and never thought any sport could compete with her love of running. In January of 2020, she was introduced to Pickleball and her initial interest grew to an obsession. She loves her role as an Ambassador at Pictona "almost" as much as she loves Pickleball and volunteers whenever the opportunity presents itself.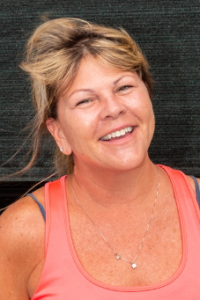 Terri Jacobsen, Treasurer
Terri was born in Lakeland but calls Ormond Beach, Florida her home. Her career has spanned over 30 years in the medical insurance field and includes being a Customer Service Representative and then moving into the role as Provider Representative for a managed care organization for Humana. After semi-retiring from MetCare in 2015, she was introduced to pickleball and has been an avid and involved player ever since. She has not only enjoyed and embraced the sport but more important, has met so many wonderful people along the way. Her primary vision is to educate and engage others of the many health and social benefits of pickleball!

Continuing Board Members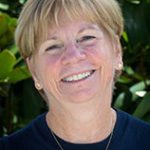 Mimi Cook, Current President, Past President beginning January 2021
Mimi has been an active sports enthusiast from a very young age, competing and participating in swimming, tennis, running, cycling, golf, soccer, softball and now "it's pickleball all the way." As a stay-at-home mom and Navy wife, she volunteered in the schools, as an Ombudsman for the Navy, on tennis and golf boards, and coached youth soccer and baseball. She received her B.S degree in Business Communications from the University of Phoenix while working full time as an
event planner for a CEO membership company, before moving from San Diego, CA to Ormond Beach in 2011.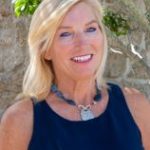 Bonnie Melville, Membership Director
"Bonnie Melville recently retired from a 36-year career as a critical care RN and Adult Nurse Practitioner, specializing in Cardiology. Bonnie earned her bachelor's and master's degrees from St. Catherine's University in St. Paul, MN. In her younger years, Bonnie competed in tennis and raquetball, as well as teaching group fitness classes and enjoying a multitude of outdoor sports, including waterskiing, scuba diving, snowboarding, horseback riding and running. She looks forward to many years of Pickleball and growing this "addictive" sport."

Harold Wheeler, and Rainer and Julie Martens, are ex officio members of the Board.